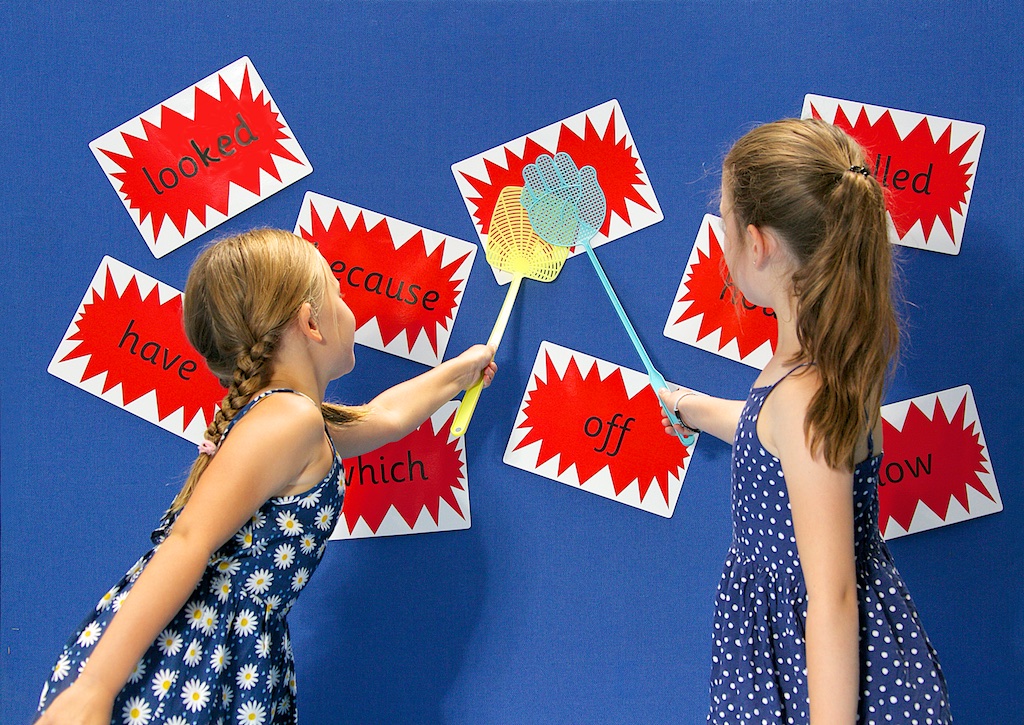 It's not just us that believe in the Song of Sounds programme!
Here are some kind words said about Song of Sounds by others - from teachers to parents to SLT to pre-school leaders....
Alice Howard, Brighton College Nursery, Pre-Prep & Prep School United
"Song of Sounds has really engaged the children with their phonics in a fun and interactive way. They love their sessions with Felicity the Fairy and the use of actions to the sounds is really assisting with the sounding out of words in their reading and writing."
Alice Howard, Brighton College Nursery, Pre-Prep & Prep School United
Lorna Hammond - Parent
"Our daughter, now in year 1, has been following the Song of Sounds scheme since starting in Reception. Her ever growing confidence in blending sounds has meant her word recognition has come on leaps and bounds and we have no doubt that the Song of Sounds scheme has been instrumental to this development. She absolutely loves learning with the 'visitors' to her class and has so much fun in the process. What better way to learn than with lots of excitement along the way.With a style of learning incorporated to suit every child, we cannot recommend this fantastic, engaging scheme enough"
Lorna Hammond
Ady, Head - Hassocks Infant School
"I just wanted to say thank you so much for coming over to our school and delivering the training on Song of Sounds. The session was wonderful and our team were really inspired by the twilight! You are both so passionate about phonics and shared this with the team at Hassocks, it was just what we needed to launch the programme! At 9.20 today, every single class in the school was singing Song of Sounds and a group of parents were amazed during a tour which I was leading.
Thank you!"
Ady, Head at Hassocks Infant School
Kayleigh Chidley - Kenilworth Primary School
"Just wanted to say a massive thank you to the both of you for bringing so much sunshine into our school this afternoon. You are an incredible, inspiring duo and I'm so excited to see Song of Sounds develop in our school and inspire our children."
Kayleigh Chidley, Kenilworth Primary School
Kirsty Trent - Little Bees Pre-School
"Our 'Theme of the Week' at Little Bees is set around the Stage 0 Song of Sounds Pre-School Programme. This means the depth of learning we go into, can be differentiated depending on the age and ability of every child and allows all children to get involved.
Each week, the children are introduced to a new sound and line of the song. All planned arts and crafts, story time, marking making and finger gym activities are then linked to this particular theme such as 'ants and apples' on week one, 'butterflies' on week two and so on.
Differentiation is easy because we can adjust the input for the older children who are ready to experiment 'writing' while keeping within the same activities that are suitable for the toddlers.
Linking our 'Themes' to the programme also give us ample opportunity to increase the children's cultural capital across a whole host of different topic areas and directs our planning to a vast number of exciting areas to explore each week! The children all love the song with even the very youngest in the setting starting to sing along excitedly!
Thanks Song of Sounds for a fantastic resource which is loved by all the children at Little Bees!"
Kirsty Trent, Little Bees Pre-School