Remote Learning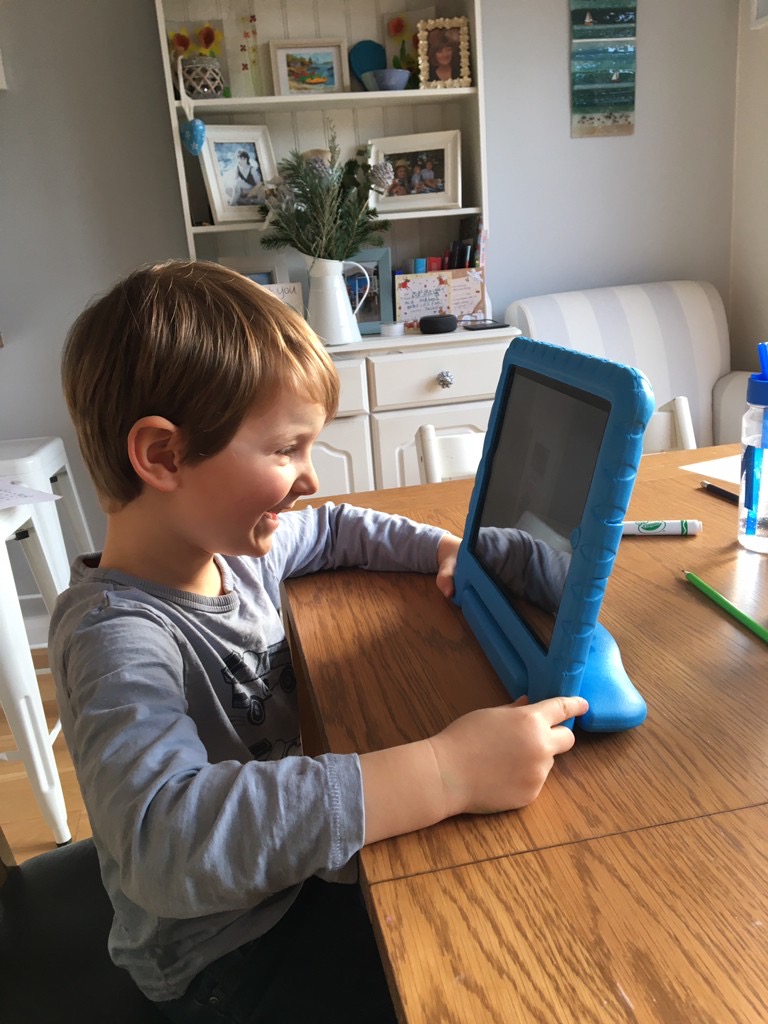 Due to the comprehensive teacher handbook, Song of Sounds is fully adaptable for teaching remotely, and is great fun for teachers to deliver and children (and parents!) to learn from at home!
All of the daily sessions can be followed as they are in the handbook either live or as a pre-recorded version for children to watch at home as part of their daily schedule.
Weekly sessions also can be adapted for remote learning quite easily, just taking care to ensure activities are appropriate for home. There is software for each week which can be used either by the class teacher in a live or pre-recorded lesson or can be sent to parents in digital format to work through at home. Resources too can be sent to parents to print out or to use on screen. Here are a few examples....
Daily Sessions
Daily sessions are super-easy to do remotely as you can just follow the detailed daily handbook plan. All you need to do is gather your resources before you start and you're ready to go!
This daily session is from Stage 1 Week 15: Daily session 3 teaching /oy/.
This daily session is from Stage 1 Week 15: Daily Session 4 teaching /air/
Weekly Sessions
Children LOVE having access to the same creative and fun-filled approach to phonics at home remotely as they would at school. In fact, we have found that they are really proud to show off to their parents just how much fun have learning phonics through Song of Sounds. Again, just follow the detailed plan in the handbook! You may just need to adapt it slightly to take into account the duration of the session (my platform only uploads videos of max 10 mins) and organisation at home. Again, if you are include follow-up activities for pupils to do at home, just be mindful of resources and ensure you always include options for parents who don't have access to a printer! There are often ways you can use the printables from the resource CD but use on screen.
This weekly session is 'Pirate Fun' from Stage 1 Week 14. I have included the accompanying remote teaching plan as an example of how you can very simply adapt the activities from the handbook. You will see from the plan I utilise the resources from the Resource CD which I sent to parents to use. However, I have provided alternative ideas in case they aren't able to print at home.