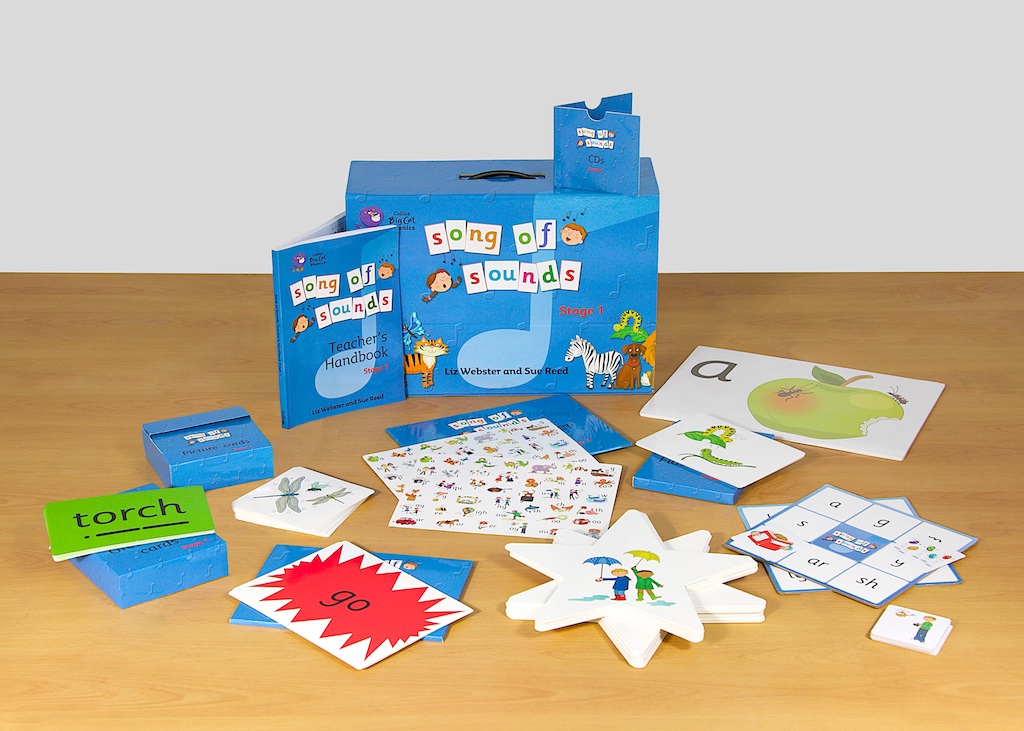 Update on DFE Validation Status....
Please be assured we have re-submitted Song of Sounds in the March round as promised. The deadline was 31st March and the DFE have indicated that we should hear by the end of May. We have made our revisions according the feedback from the panel from our initial application and are so excited as now Song of Sounds is better than ever, fulfilling all the DFE's criteria and more.....
We will update our Facebook and website as soon as we hear any news.
The Department for Education phonics validation process has been welcomed by the authors of Song of Sounds as it aims to ensure that schools are able to purchase fully comprehensive programmes to enable children to achieve and surpass expectations at the end of KS1.
We submitted our self-assessment of Song of Sounds in the October round for submission. Unfortunately, the Validation panel judged that our application did not quite meet all of the DFE criteria at this point. However, we were very excited to receive the feedback from the panel in mid January 2022 as it is really positive.....
"The panel found that this was a nearly complete programme with a sound training offer, led by experienced phonics experts. The panel also noted that the programme has a unique selling point of there being a song for every letter of the alphabet, and the teaching programme uses this learning to take the SSP approach throughout. Upon further development of the guidance for a little more consolidation of 'tricky words' and some improvements to the decodable reading material offer, the panel very much look forward to receiving a resubmission for this programme."
We welcome these positive recommendations for our fabulous programme and will crack on with making some amendments to the programme now, ready for resubmission in March!
In the meantime, please be patient, and remember that, as stated by the DFE themselves, there is no statutory requirement to use an SSP from the validated list, as long as you are confident in your phonics provision as a school.
"There is no statutory requirement for schools to choose one of the SSP programmes on the validated list. Ofsted does not have a preferred programme or approach. What's important is that schools take an approach that is rigorous, systematic, used with fidelity (any resources used should exactly match the Grapheme Phoneme Correspondence (GPC) progression of their chosen SSP approach), and achieves strong results for all pupils, including the most disadvantaged." DFE Guidance, Choosing a Phonics Teaching Programme, December 2021
Song of Sounds is an SSP that we are confident can meet all of the DFE's 16 criteria, so fingers crossed and watch this space!